SPONSORS MAKE IT HAPPEN...

THANK YOU!
Tripp Graduates To "Big Boy" Cars!
After 8 seasons of driving a Jr. Dragster with Team Wild Horse Pass in Chandler, Arizona and Team Tucson Dragway in Tucson, Arizona, and competing in the Jr. Street Program at both tracks, Tripp is now competing in Super Pro in his 1968 Dodge Dart!

Tripp Clinches

2020 Jr. Street Track Championship

at

Wild Horse Pass Motorsports Park
Congratulations to all of our teammates on a fabulous season!
Now...let's finish up the 2020 Season in Tucson!
#NHRA #JrStreet #Champions
Tripp Wins the 2019 Wild Horse Pass Motorsports Park Summit Series 13-17 Year Old Track Championship
In the last race of the 2019 Wild Horse Pass Summit Series, Tripp won not only the​ race, but the 2019 Wild Horse Pass Summit Series 13-17 Year Old Track Championship! Thank you to everyone that has helped make this happen!
Hoosier Racing Tire & Tripp Join Forces

We are excited to announce that Tripp is now a representative for the Hoosier "I AM THE FUTURE OF DRAG RACING" program,

and a member of the Hoosier Racing team! Visit www.hoosiertire.com for all of your racing tire needs!

Tripp Wins Wally #8 at Tucson Dragway!
It was a great weekend at the 4th Annual Desert Storm Shootout at Tucson Dragway where Tripp picked up Wally #8 in the 13-17 year old class!
Tripp picks up Wally #7 at Wild Horse Pass!
After a rough start to the weekend on Saturday after his brakes went out on his Jr. Dragster, Tripp rallied back on Sunday and won his 7th Wally!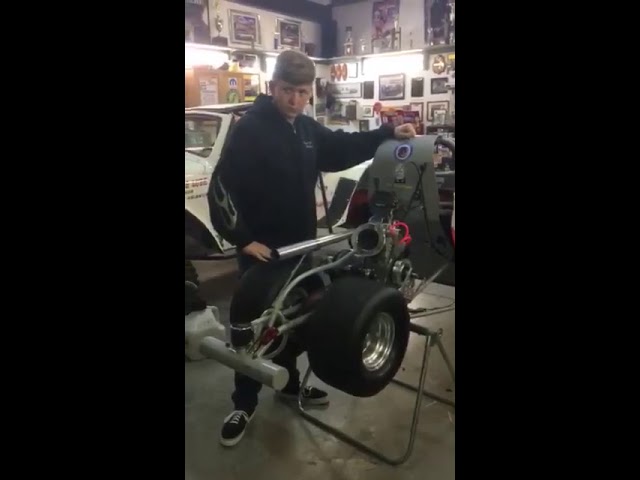 Representing Nic Woods Racing

In 2019
Tripp is very proud to announce that he will be representing the premier Jr. Dragster engine builder, Nic Woods Racing, in 2019!
Tripp and his team are excited about all of the possibilities going forward! For more on Nic Woods racing, visit http://www.nicwoodsracing.com/.
Tripp belongs to the teams at both Wild Horse Pass Motorsports Park & Tucson Dragway
Where Did The Name Tripp "Zip" Come From?
/